** Website for sale **
Orlando Attractions
Non-stop entertainment in & around Orlando
Skip the details, show me the map!
Looking for Orlando golf course details? Click here.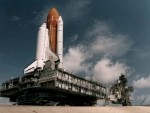 Located in the heart of central Florida, our villa is perfectly positioned for you to get straight onto the highway and jetting on your way to any of the attractions and places to visit listed below. For golf information please take a look over on our golf page.
Disney Attractions close by
The entrance to Walt Disney World is less than 15 minutes away. To get to Walt Disney World you would take Highway 27 south for a minute, left onto the Ronald Reagan Parkway for 3 or 4 minutes past Championsgate golf course and onto the I4 East for another few minutes. It really is that simple.
Magic Kingdom is the first Disney park in Florida - and it is all about the Disney fairytale characters such as . Areas in the park include
Main Street USA - Shops and food (Cinderella's Castle)
Adventureland - Explore far away worlds (Pirates of the Caribbean)
Frontierland - America's Wild West (Big Thunder)
Liberty Square - Colonial America (Haunted Mansion)
Fantasyland - opened in 2012 (Peter Pan)
Tomorrowland - Futuristic (Space Mountain)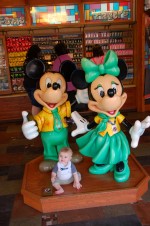 Disney's Hollywood Studios is quite clearly based on the big screen and show business. It's the third Disney park in Florida to be built. The park attracts almost ten million visitors per year. Areas to visit include
Hollywood Boulevard - Shops and food
Echo Lake - California Crazy era replication
Streets of America - New York and San Francisco
Animation Courtyard - The magic of Disney animation
Pixar Place - Pixar films such as Toy Story
Sunset Boulevard - Tower of Terror, amphitheaters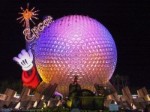 EPCOT stands for Experimental Prototype Community of Tomorrow. Walt Disney built this park with an idea of discovery and innovation. The park has almost 11 million visitors per year and is the second Florida Disney park to be built. The park is slightly more adult and educational in theme (with alcohol served for the grown-ups), with a fantastic fireworks display every night. The nightly show is called IllumiNations: Reflections of Earth. The show has won multiple awards and is located in the World Showcase Lagoon every night around 9:00 pm. Epcot areas include
Future World - innovation, technology, science
World Showcase - 11 pavillions for these countries
Mexico
Norway
China
Germany
Italy
United States
Japan
Morocco
France
United Kingdom
Canada
The largest of the Disney parks at nearly 600 acres, this theme park is based around animal conservation. Don't forget to visit the rainforest cafe! There are dundreds of different animals to see, based on eight themed areas
Oasis
Discovery Island
Camp Minnie-Mickey
Africa
Rafiki's Planet Watch
Asia
DinoLand U.S.A.
Avatar: World of Pandora
Based on the premise that Florida has a sudden unexpected snow storm, and the result is a huge quanity of snow melt water, causing chaos and a lot of water-based thrills in Blizzard Beach! The Blizzard Beach water park is separated into three main graded areas, purple (racing), green (thrills) and red (intermediate). Water rides in these areas include
Green slope - Summit Plummet, Teamboat Springs, Slush Gusher
Purple slope - Downhill Double Dipper, Snow Stormers, Toboggan Racers
Red slope - Runoff Rapids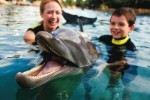 Home to the largest outdoor water pool in the world, Typhoon Lagoon is Disney's second water park. It's the most visited water park in the world too. Areas in this park are
Mount Mayday - Humunga Kowabunga, Storm Slides, Gang Plank Falls, Mayday Falls, Keelhaul Falls
Hideaway Bay - Crush 'n' Gusher, Sandy White Beach
Typhoon Lagoon - Typhoon Lagoon Surf Pool, Bay Slides, Blustery Bay, Whitecap Cove, Learn to Surf
Shark Reef - Shark Reef, Sunken Tanker, S.A.S Adventure, Hammer Head Fred's Dive Shop
Castaway Creek - Continuous flowing 2000ft lazy river
Other attractions close to the Villa
With the exception of LegoLand, all of these attractions are within 25 minutes of the villa, using the same route as Disney above but continuing East on the I4. LegoLand is further south, roughly 35 to 40 minutes away.
Shopping
Other attractions further away from the Villa